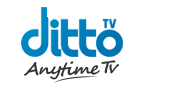 Boulder, CO (PRWEB) December 30, 2014
Ditto TV, India's first OTT (Over-The-Top) TV distribution platform from Zee New Media, the digital arm of Zee Entertainment Enterprises Limited (ZEEL) has announced it's partnership with the connected consumer platform, Hull, to strengthen its customer engagement activities.
On this development, Manoj Padmanabhan, Senior Vice President Marketing – Ditto TV said, "The partnership with Hull will provide us with a unified identity management layer, engagement mechanics, rewards, segmentation and retargeting. This will allow us to further personalize our offering across our next-generation of iOS, Android and Web applications users. Users will have the same great experience if they are connecting via a mobile device on the go, or via the web from the comfort of home. These features will be available to Ditto TV's millions of registered customers and a potential audience of 700 million+. We chose Hull because they were ahead of the competition with their ability to offer a single interface to all customer interactions across every device, their quick turnaround, high availability, and rich feature set."
Hull was competing against many different solutions providers including in-house development and secured the partnership thanks to its affordable price, scalability and flexibility, making it the best choice to quickly build a large-scale unified user experience across all of Ditto TV's platforms.
"We are pleased to have Zee Entertainment utilizing our Hull connected consumer platform as a central hub that gathers all data into a unified user profile and enables multi-channel communication." commented Stefan Koenig, CEO, Hull Inc.
About Ditto TV

Ditto TV, launched in February 2012, is the latest offering from the digital arm of Zee Entertainment Enterprises Limited (ZEE), Zee New Media. Currently, it is India's first over-the-top (OTT) TV distribution platform offering LIVE TV and On Demand Content to consumers on their mobile phones, tablets, laptops, desktops, entertainment boxes and connected TVs. With access to the largest collection of premium content, spread across leading content genres like GEC, Sports, Lifestyle, Regional and News, along with rich on-demand video capabilities. Ditto TV offers a unique and compelling experience, delivering a seamless video viewing experience on a range of Internet-enabled devices. Along with its India launch, Ditto TV is now available across the globe in all international markets such as the US, UK, UAE, New Zealand, Australia and others. Currently hosting 105 LIVE TV channels, Ditto TV has partnered for content with IndiaCast Media Distribution, Bennett Coleman Co. Ltd., Multi Screen Media (Sony Entertainment Television), TAJ TV Limited, Sri Adhikari Brothers, TV Today Network, BBC, Turner India, and ZEE. Another amongst industry firsts, Ditto TV offers features such as an elaborative electronic program guide, a content recommendation engine, an elegant user interface, multi-currency payment option and free cash-on-delivery service, all of which will be integral to enhancing the user experience. You can learn more about the offering at http://www.dittotv.com.
About Hull

Hull's (http://hull.io) connected consumer platform helps the best brands in the world including airbnb nyc, Zee Entertainment, Universal Pictures and Jackson Family Wines tailor innovative marketing strategies and understand their connected consumers with unrivaled flexibility and speed. With Hull, brands get a unified and actionable view of their customers and the tools to act on this data to create personalized experiences for each customer.
Hull is the first platform to package Social Login and Registration, Cross-domain Identity Management, Social Features such as Personal Messaging, Gamification, Segmentation and Targeted Messaging into a fully customizable product that streamlines today's data-driven marketing strategies. Hull powers 250+ customers with it's consumer marketing automation platform and has proven that today's brands can successfully leverage behavioral data to create engaging and personal experiences.